One of the things that makes long-distance moving such a complex chore is the fact that different items that you may need to move have to be handled in different ways. It's not just a question of making sure that your fragile items are all packed correctly - there are restrictions and requirements that affect whether you can ship certain household items to a new state or country and how you have to go about it. The last thing that you want is to find out too late that you can't bring something to your new home because you didn't make the proper preparations for shipping it. The following are two common items you may have around your home that have special shipping requirements which you should know about.
Alcohol
Make sure that your wine collection travels safely.
Whether you just have a bottle of liquor that you've been saving for a celebration, or a wine cellar full of bottles that you've been collecting for years, moving alcohol isn't always easy. Shipping it from one state to the next can be complicated, depending on the laws in the states involved. Some states prohibit shipping alcohol to private addresses, others restrict the amount that you can ship. The rules can vary by county, too - even a state with generally relaxed rules about alcohol shipments may contain dry counties that disallow direct shipping.
When it comes to international moving, the rules become even more complex. Each country sets their own rules about how much and what kind of alcohol you can bring in - chances are good that you'll be held to a limited number of bottles or liters. You'll also have to pay duties or taxes on the alcohol you ship.
If you know that you have alcohol that needs to be included in the move, make your freight forwarder aware of it. They can help you find out what the restrictions and requirements are and how to meet them. In some cases, your freight forwarder may work with a third party wine and alcohol shipment service to ensure that your alcohol reaches its destination safely.
Houseplants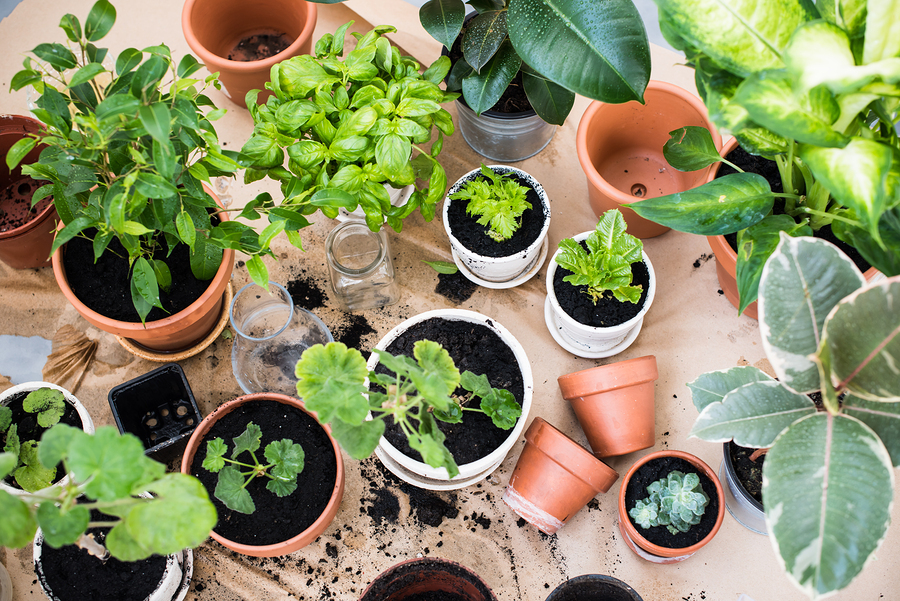 It may take some creativity to get your plants to your new home.

You've worked hard to nurture and cultivate healthy houseplants, so it's understandable that you would want to bring those plants with you. They can help make your new home seem more homey in a hurry. The problem is that it's not very easy to bring plants on a long distance move. Many countries don't allow the importation of plants from foreign countries, and even some states within the US have strict restrictions on bringing plants across state lines. Governments restrict the importation of plants because they don't want to risk that those plants contain pests or parasites that don't currently exist in that area.

To make matters even more complicated, most moving companies don't want to ship live plants. They don't want to take responsibility for something that could easily die during the shipping process. And keeping a plant alive while shipping it for a long distance is difficult. You have to keep the roots moist, the tops dry, and ensure gentle treatment throughout the trip.

Research the rules about plant importation in the area you're heading to. Your move coordinator should be able to advise you, whether or not the freight forwarding service handles plants. If state or country that you're moving to allows your plants, you can use the postal service or another commercial carrier to get them to your destination - consider having a family member or friend ship them to you after the move if it will be awhile before you're in a permanent residence. However, it's still probably not a good idea to try to move a large number of houseplants. Take a few of your favorites, if they're allowed, and get cuttings from the rest so that you can plant them in your new home.

Alcohol and houseplants are just two of the items that require special treatment when moving. For information on other special items and help planning your move, contact us today.